$1,548.00
ANNUAL PRO ALERT Crypto Signals
Crypto SmartWatch (included)
Entry, Stop and Take Profit levels
Discord alert notifications
3Commas Copy Trader Bots
Coaching and Community
Regular Price $129 per month, paid in crypto annually.
Description
Join our Crypto Signals Premium and get all the inside data on our objective approach to trading the ebb and flow of altcoin seasons.
Diversified trend following ALT/BTC pair focus to growing our Bitcoin holdings.
Access 'The Pit'
A complete done-for-you spreadsheet with entries, profit targets, stop loss placement throughout the trade cycle.
PRO Trade Signal Notifications
PRO ALERTS Spreadsheets for 270+ ALT/BTC pairs

Organized trade tracking to pinpoint risk through 'The 5 Stages Of The Trade'

SmartWatch PRO Tradingview Indicator with Backtesting
Ongoing real time support from our full time mentors
Private Discord Chatroom
Google Sheets Crypto SmartWatch ALT/BTC pairs
Trading Plan Training and Support
Video Live Streams
All trade data is available in live spreadsheet pulls within 'The Pit'.
Get signal alerts, with entries, targets, stops, and trade screenshots. Ongoing trading alerts and signals as we monitor over 270+ altcoins and tokens.
No mysterious algo… access easy-to-use alerts and automated bot portfolio options to help you follow our proven and transparent trading plan!
GET Detailed PRO Signals
Each market that appears ready to match our trade criteria are tagged as ALERT status.  Data includes the date of the alert, the Trade Type, the target entry level, profit targets and the emergency stop loss range. In addition, each ALERT signal includes a screenshot of the price and chart. This provides visual references when choosing to implement an ALERT as an actual trade, and we can review the before and after results to improve all aspects of our individual trading success!
---
Bitcoin and Cryptocurrency Analysis That
IDENTIFIES TRADE SETUPS
With Precision!
Keep current in minutes per day!
You CAN trade successfully, and it is our goal to help you build the habits of trading success!
We save you hours of time by filtering through hundreds of crypto markets, and presenting our findings each day. And – we are with you every step of the way, providing insight about the options that our trading plan provides as we progress through all stages of a trade!
Our Continually Updated Crypto Alerts are imported directly to the website to detail which crypto markets are matching our trading patterns. Your Crypto Market Alerts are available 24×7 – with special alert email occasionally through the week.
How it Works
When a trade setup presents itself, we publish our detailed recommendation with defined risk and profit targets. Use the ALERT as a guide as you follow and practice our trading philosophy with us. Act with confidence with the support of our 24×7 community as you select and adjust ALERTS to fit your circumstances.
---
Our Methodology – Persistence, Hard Work, Dedication
We review the price chart of every crypto market, every single day. Every evening we update our findings in an ongoing spreadsheet. Throughout the day we double check the spreadsheet signals to keep the Crypto Market Alerts current.
---
Education and Training Included!
Trading is more dangerous than flying a plane, but most people try trading before they find a pilot school! We start with a clear trading plan that you can learn, and then we help you learn and practice it over time. We start by identifying the real dangers in trading, and then the unexpected, and even the unexpectable dangers in trading, and learn strategies and tactics to protect profits against these ever-present dangers!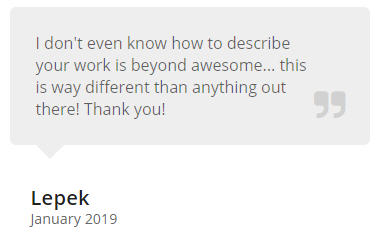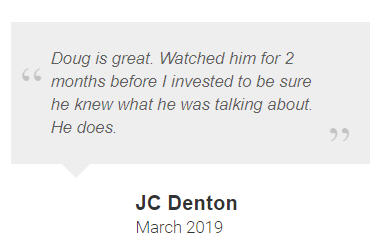 ---
Essential Training Starter. Tilt The Odds In Your Favor – Learn and practice our little-known way to manage risk exposure and position sizing strategies. No matter which strategy you trade, risk control is THE key element all successful traders have mastered.
Crypto SmartWatch Spreadsheets! – Color coded trade following tool that is an essential study to improve your pattern recognition skills for trade entry and exit patterns!
32 Page Cryptocurrency Trading Course. – Get a copy of our Webinar and PDF guide with your ALERT package subscription! Learn everything about our analysis methods, use the ALERTS as a guide to shape and master your own trading strategies!
Understanding the cycle. When to sell and take profits. – How much would it have been worth to you, to know when to sell out and take profits on the last top formation?
Private Discord Chat With Crypto Traders From Around The World! – Bitcoin never sleeps and our community always has someone hanging out! Other Course Members and Alert Subscribers who are familiar with this trading approach! An exclusive, supportive place with great people who are willing to help you learn.
---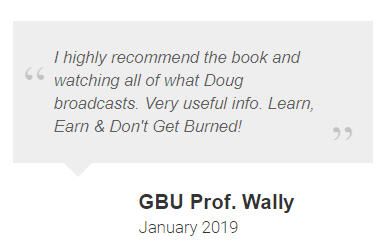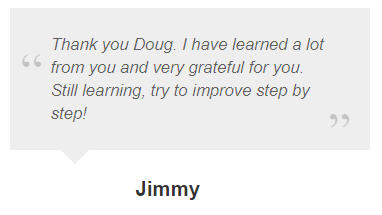 ALERTS And Market Trend Reporting
Color Code Status
Also included, the Bull Market Spreadsheet provides fast, visual Status colors organized for easy review in just minutes. One quick scan and you are updated!!
Based on trading the 12 hour bar time frame using The 'Simple Trading Plan'… Red and Orange color markets are bearish, grey color markets are neutral, while yellow color markets are on ALERT status, green color markets are on HOLD status and blue color signifies the our 'HOLD' status is complete and it is time to take our hypothetical profits or losses.
---
The Trade Room – Ongoing Mentorship
Join in the ongoing Interactive Livestream market review sessions through the week, or watch the reply videos!
Realtime Chart Analysis, trading strategies are a constant measuring stick we compare the markets against.
Tutorial Explanations, each stage of a trade presents a range of options to select from.
Questions and Chart Review Requests Welcome, the interactive live streams and private chat were created so you can get your questions answered!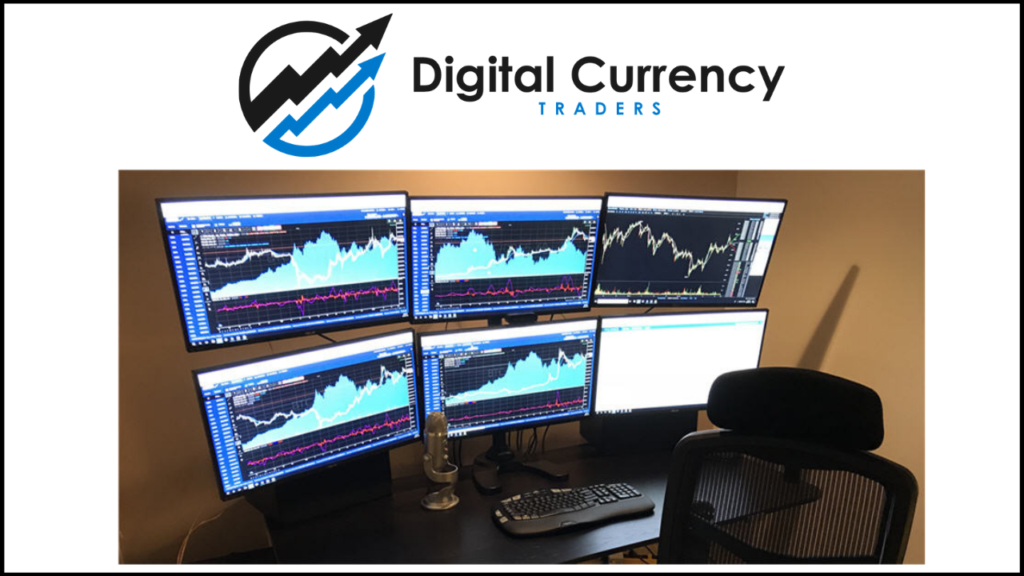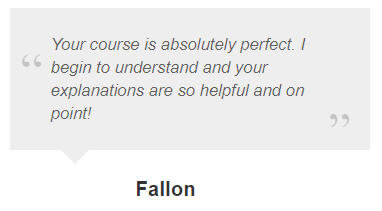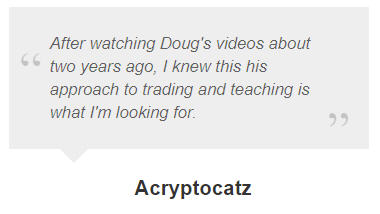 ---
---
IS THERE A GUARANTEE?
I want to take ALL of the risk out of purchasing this membership.
I want to remove ALL fears that you will be ripped off in some crypto scam.
So I'm offering a 100%, Take-It-To-The-Blockchain Guarantee!
I personally guarantee that if you make a diligent effort, complete the training and you still don't think this is the real thing,
if you sincerely feel that I fell short in any way on delivering what I promised, I'll be happy to refund your money.
I will return the entire cost of the course to you, and you can KEEP all the bonuses and my thanks!
There's a lot of old trading guides, miss-information, and just plain crap out there.
That's why I offer the best guarantee in the business!!
I'm so confident that we teach some of the most powerful methods of Cryptocurrency Trend Trading today,
that if you aren't completely satisfied after following our trading approach, you will receive a full refund of your purchase price.
With no risk, what do you have to lose?
Get Access! Join the ALERTS Community
Get started now and dive into the training! Get prepared for the dangers of trading with our Do-It-Yourself Bonus Training, participate in our Private Discord Chat and take advantage of The Trade Room Livestreams!
---
Annual Crypto Alerts PACKAGE
Bitcoin and Cryptocurrency TRADE SETUPS
---
——————————
Risk Disclaimer
There is considerable risk in bitcoin, altcoin or world market trading, and may not be suitable for all investors. Any trading involves risks including, but not limited to, the potential for changing political and/or economic conditions that may substantially affect the price or liquidity of any financial market. Speculative investments may also be susceptible to sharp rises and falls as the relevant market values fluctuate. Leveraged trading can have a proportional effect on your trading account balance. This may work against you as well as for you. Not only may investors get back less than they invested, but in the case of higher risk strategies, investors may lose the entirety of their investment, or more.
Hypothetical Results Disclaimer
Some trading commentary is based on hypothetical performance results that have certain inherent limitations and may not represent actual trading. Past performance does not predict future results. Predictions do not include the impact of market liquidity and no representation is being made that any account will or is likely to achieve profits or losses similar to those being shown. Forward looking statements include words such as "anticipates," "estimates," "expects," "projects," "intends," "plans," "believes" and are based on this author's current expectations and assumptions regarding the market in question and actual results may vary significantly from those expressed or implied.
Before deciding to trade in any market you should carefully consider your investment objectives, level of experience, and risk appetite. You should not invest money that you cannot afford to lose. Seek advice from a certified independent financial adviser if you have any doubts.
Neither the author nor our affiliates are registered as an investment adviser nor a broker/dealer with either the U. S. Securities & Exchange Commission or any other securities regulatory authority. Users are advised that all information is solely for informational purposes, is not intended to be used as a personalized investment recommendation, and is not attuned to any specific portfolio or to any user's particular investment needs or objectives.
When addressing financial matters in any of our books, sites, videos, newsletters or other content, we've taken every effort to ensure we accurately represent our strategies and services and their ability to improve your trading or grow your portfolio. However, there is no guarantee that you will get any results or earn any profit using any of our ideas, tools, strategies or recommendations, and we do not purport any 'get rich schemes' in any of our content. Nothing in our training products are a promise or guarantee of earnings.