Cryptocurrency Trading Tips, Videos, Webinars and Courses.
Register for a series of email to introduce Bitcoin and CryptoCurrency Tools.
Intended for beginners to bitcoin all the way to active crypto traders. You'll receive video training, resources, recommended tools and much more.
Keep updated on our new website coming soon!
Add your email and click on the link – GIMME THE TOOLS.
Our channel Bitcoin Trading is ranked #79 in the top 100 trading channels on YouTube!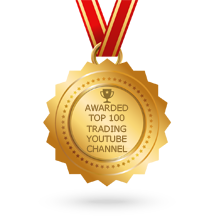 Teaching World Wide Since 2009
Free Webinars and Video Tutorials
Cryptocurrency Rags To Riches
My CryptoCurrency Trading methodology, presented in the order I would teach my younger self. 
Starting with principles of money that profoundly affect your long term wealth, this book uncovers the practical series of steps that I took that prepared me to achieve dramatic financial success trading cryptocurrencies!
From Zero Bitcoin To $200K in 867 Days
My first bitcoin were Changetip Donations from YouTube viewers, and I was able to grow my bitcoin holdings by 10x in 2015, and 10x again in 2016 – before the dramatic profits in 2017!
But my journey to success in trading started in 1995 – long before Bitcoin was invented.  In my book, I share my trading methodology – and the masters I learned from.
I hope my book shortens YOUR journey to financial success!